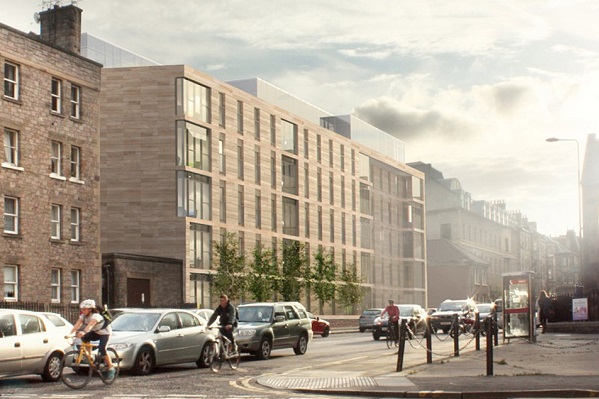 Edinburgh has 49,900 full time students and the University of Edinburgh is ranked in the top 20 of The Sunday Times and The Guardian university league tables.
Commenting on the event, Jon Stewart, Director of Crosslane Student Developments, said: 
"We are on track and on budget for The Old Printworks development at 20 Bernard Terrace, Edinburgh. We continue to assess potential opportunities to further grow our successful student accommodation business in the UK and Edinburgh itself, a city with strong supply/demand fundamentals for purpose-built student accommodation."
Grier Edmead, Contracts Manager, Ogilvie Construction, said:
"This is a key milestone in the project, which is making excellent progress and will complete this summer. Our team has extensive specialist experience in building student accommodation and continues to work closely with Crosslane to deliver a building of the highest quality."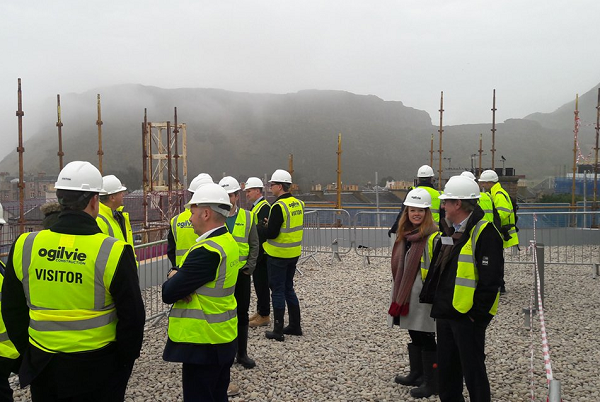 For further information, please contact:
Newgate (PR adviser to Crosslane)
James Benjamin Tel: +44 20 7680 6550
Kai Störmer Email: This email address is being protected from spambots. You need JavaScript enabled to view it.
Lydia Thompson
About the Crosslane Group
The Crosslane Group is an international multi-platform real estate company focussed on acquiring, developing and managing student accommodation assets and bespoke residential developments across the UK and Europe. 
Crosslane has established a proven track record of successfully acquiring, developing, investing in and managing high quality, purpose-built, conveniently located student accommodation property across Europe, completing over 3,000 beds since 2008. Crosslane has identified a substantial UK development pipeline of over 3,300 beds and a growing development pipeline in Continental Europe. 
For further information, please visit: www.crosslanegroup.com
About Prime Student Living 
Prime Student Living, part of Crosslane, was established in 2008 to manage, market and let student accommodation, specialising in all aspects of property management including lettings and marketing, customer service and health and safety. A key differentiator of Prime Student Living is being part of Crosslane, providing an end-to-end integrated solution via the capabilities of each of the companies within the group. Knowledge and experience gained via Prime Student Living, alongside customer research, supports the building design process to ensure Crosslane delivers long-term, sustainable, best-in-class student accommodation.
Prime Student Living has experience operating 15 student accommodation properties, managing 2,987 rooms in 12 major university cities throughout the UK and Germany including Birmingham, Bristol, Dundee, Edinburgh, Glasgow, Lancaster, Liverpool, Manchester and Newcastle, as well as Osnabruck and Oldenburg in Germany. Prime Student Living acts as the property manager for a number of large investors in student housing sector. 
For further information, please visit: www.primestudentliving.com
About Ogilvie Construction
Ogilvie Construction is part of the Ogilvie Group, one of Scotland's most consistently successful family owned businesses.  The company is over 60 years old and employs more than 450 people across its various business operations in the UK.